Fiji Eats: Surf and Turf, Savusavu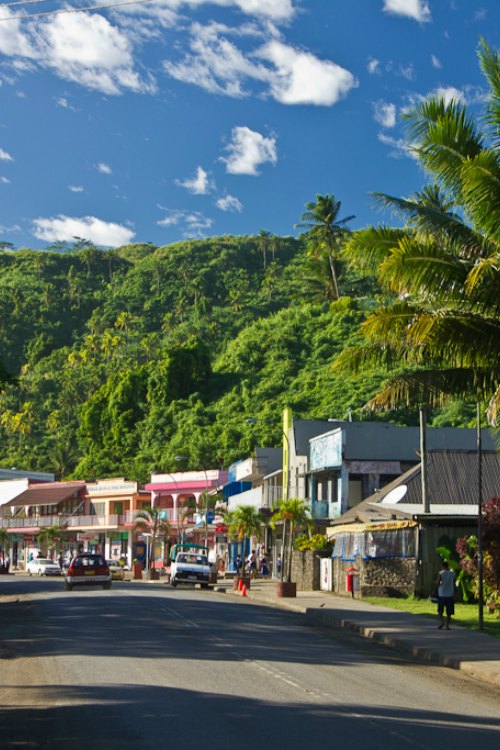 Photo courtesy of Namale Resort and Spa
Surf and Turf is an outstanding seafood restaurant option in Fiji. The restaurant is in the northern islands of Fiji, on Vanua Levu in Savusavu town. This hidden gem is for lovers of Fijian food and seafood alike. On top of that, Surf and Turf has pretty waterfront views and a great wine list. The restaurant gives off a tropical, laid back vibe that we really dig.
From the outside, you can't even really tell this place is a high-end gourmet restaurant from looking at the Waterfront Building in Savusavu! When guests come inside, they are wowed by the Fijian flavors cooked up by Executive Chef and owner Vijendra Kumar and the team.
When guests come to Surf and Turf, they can expect the delightful culinary treat of Fijian, South Pacific, and International cuisine.
This chef is not only a former chef at nearby Jean-Michel Cousteau Resort but this chef is one of Fiji's finest and highly sought after. Chef Kumar was born in Fiji and has been in the hospitality industry for 30 years.
Chef Kumar was trained in Australia, and has been taught by the chefs from Post Ranch Inn and Aqua in San Francisco. The restaurant prides itself on incorporating fresh herbs, spices, and vegetables grown in the local town of Savusavu into every dish.
Savor divine crab, lobster, prawns, snapper, flavorful pastas, tasty curries, steaks, and other seafood dishes. And to top it off, there's homemade ice cream for dessert! Our clients keep raving about this place again and again.
Surf and Turf is only a few minutes from the airport in Savusavu, so whether you are there for a day or staying at a nearby resort up in Fiji's north, this is a lovely place to check out for a high-end Fijian dining experience.