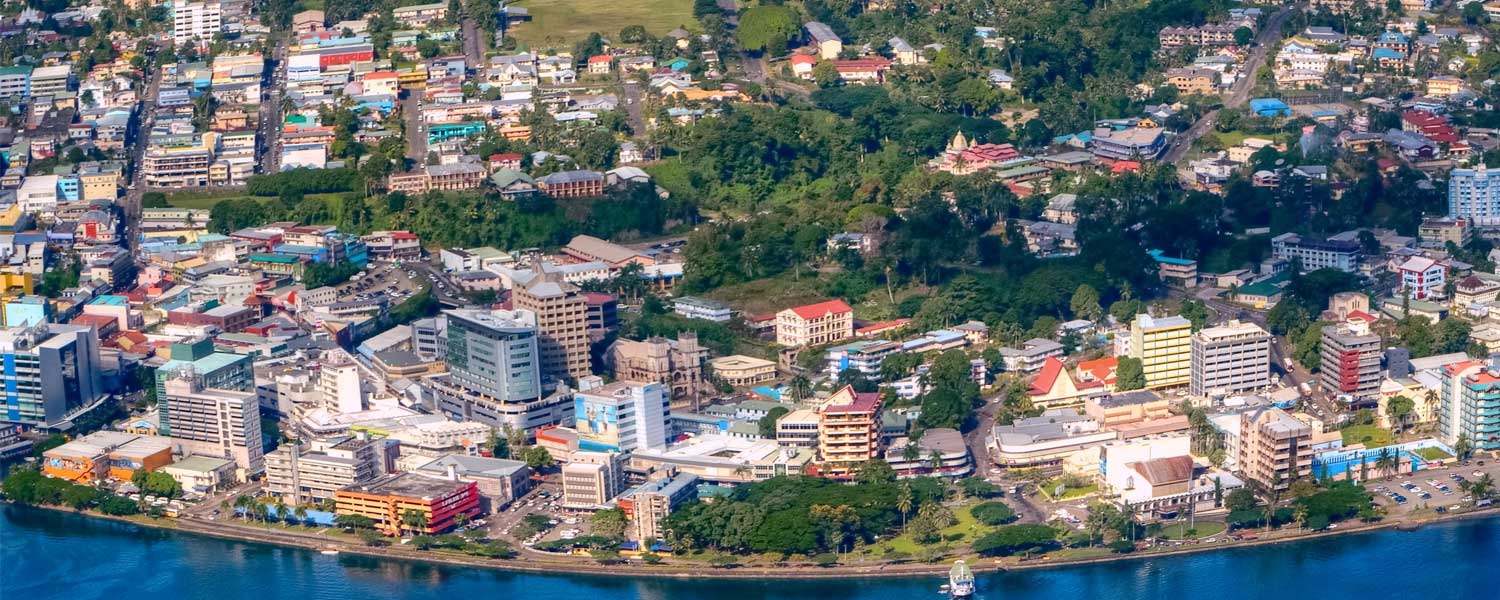 While maybe an unexpected spot to stop, the Fijian urban way of life can be observed in the bustling and multicultural capital of Suva. It is known around the world that Fiji is home to some of the nicest and kindest people in the world, so why not visit the city for just that reason?
Suva is a less visited tourist spot since getting there takes a couple hours in a bus or an hour's airplane ride from the main international airport in Nadi. But for our clients interested in seeing the local culture in an urban atmosphere, it's interesting to check out.
Especially for clients are staying in Pacific Harbor, we recommend Suva as it's only an hour drive away Fiji's capital city will give you taste of the urban culture, a history lesson, parks to walk around and cool architecture. In the modern city, you'll still find buildings dating back to the colonial period. There are farmer's markets, trendy shopping malls, gardens, outdoors activities, and nightlife.
If you have the desire to see some of the vibrant Fijian culture, stop in Suva and you'll have a unique experience in contrast from all those beautiful Fijian beaches! And adding this to your tropical vacation will give you even more meaning to your vacation. For a day or two, escape the beautiful white sandy beaches for some tropical hustle and bustle. Suva is filled with mostly locals and some expats. Here are some things to check out in Suva.
Visit Fiji's parliament: Visit the government buildings. They are open for visitors. Check out the architecture and orange color which were modeled after the traditional Fijian thatched huts. And don't forget the pretty gardens that surround them.
Watch a rugby game at ANZ stadium: As we've discussed before on the blog, rugby is the national sport of Fiji. Fijians love their rugby and there's something really cool about seeing a game at ANZ stadium in Suva. The energy of the Fijians is contagious!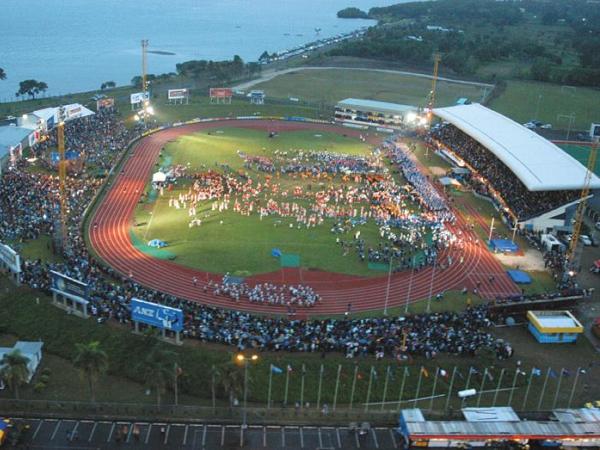 Visit the Fiji Museum: This museum is a great way to learn more of the ancient cultural beliefs, history of Fiji, colonization, and how Fiji got to be where it is now.
See the beautiful gardens and rainforest: Check out some of the city's beautiful gardens like at Colo-I-Suva Forest Park. This rainforest is located just north of the city. You can hike and swim in the waterfall pools.
Photo courtesy of Lonely Planet
Taste the Indo-Fijian Cuisine: Sample the selection of restaurants from high-end restaurants to cheap great small places. Indo-Fijian and Chinese food are the most popular to check out.
Get active: There are tons of water activities and sports in Suva. Go rafting or hop on a catamaran. You can also get out on a Fijian canoe or learn the ancient Fijian techniques of sailing out of the Suva Harbor. For the golf enthusiast, the 18-hole Suva Golf Course offers 41-acres of challenging play and spectacular mountain views.
Photo courtesy of Rivers Fiji
Experience Suva's lively nightlife: The nightclub area has a range of bars and restaurants filled with locals and expats. Experience somewhere like Traps Bar, one of the longest running nightclubs in Fiji. There are five bars and a non-smoking lounge for those who are seeking a more relaxed setting. For a vibrant scene, there are four other bars at Traps that have local DJs and great music.
Visit nearby Islet, Nukulau: Nukulau Island is a small islet that used to be a prison but now it's been converted into a cute picnic spot. It is a nice day trip for some waterfall trekking and hiking.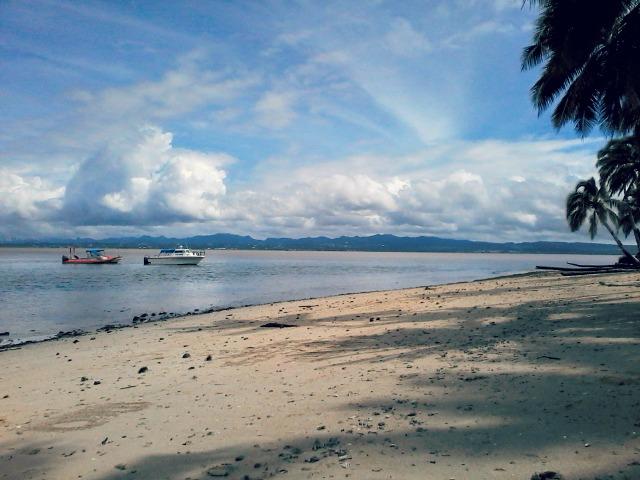 Take a stroll around town: For some adventure, there are numerous treks and walking tours in and around the city. Check out the town on foot by walking around the Suva seawall. You'll see some locals hanging out at the water's edge having lunch and it is very scenic! If you are a shopper, the MHCC, the largest shopping mall in Fiji is a great idea. For the non-shopper, it has a great food court and its awesome for people watching.
Visit the fish market: Wake up early in the morning and visit the fish market. It is very cool! You will see the freshest fish in the most amazing colors. Chat with the locals to learn more about the local catches.
Photo courtesy of The Fiji Sun